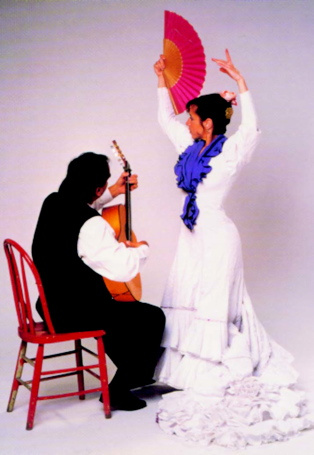 Feel the Power, the Fire and the Passion with the Beauty of Flamenco at your next Event
Our Artists are highly respected and trained professionals. Add a Touch of Class to your next event with the Beauty of Flamenco! The Flamenco Society produces various Flamenco performances, bringing a touch of color, magic and fun tailored to any occasion or event!
The Flamenco Society is a non-profit organization dedicated to sharing the passion for the art, music and culture of Andalusia, Spain. We are known Nationally for maintaining the ethnic richness of Flamenco music, song and dance.
The Flamenco Society works with various Flamenco artists in California and Spain. Often presenting National and International performers. We are happy to tailor a performance to your needs, according to budget, artist availability and location! Contact us today!

To receive details send us an email:
email
Academy Classes and Workshops